The study found that as part of resistance training, intake of whey protein is more conducive to increase lean body mass than soy protein
The important role of whey protein in muscle synthesis is superior to that of soy protein, which has long been scientifically proven. However, a recent study conducted by researchers at the University of Connecticut and Boston Children's Hospital adds another important piece of evidence to these evidence. Insights 1. Research is being conducted among ordinary adults (rather than elite athletes). This is undoubtedly a concern for consumers who are concerned about their health and want to improve their overall fitness through whey protein, a high-quality, perfect milk protein. good news. In particular, the levels of whey protein involved in the research results can be easily implemented by food and beverage manufacturers in developing new products to help consumers easily realize their dreams of "eat it for what they want".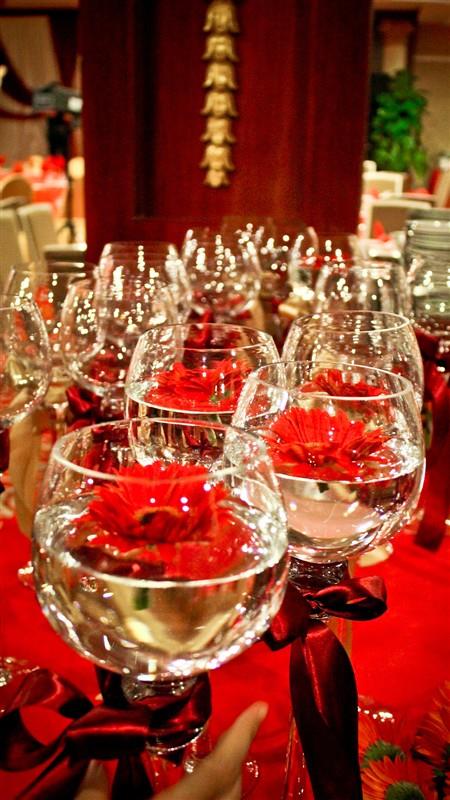 "Research published in 2011 showed that whey protein helps reduce body weight, fat and waist circumference more than carbohydrates, while soy protein does not have the effect of whey protein." Brian Hellwig, Director of Nutrition Research, Dairy Institute Dr. Bryan G. Helwig said 2. "Right now, the latest research shows that whey protein helps control body weight. As part of resistance training, whey protein is more conducive to the growth of lean muscle than soy protein."
Whey protein helps form lean body mass
The research was sponsored by the Dairy Research Institute and published on the June 20, 2013 issue of the Journal of the American College of Nutrition. The study was conducted between 63 men and women (age 18-35 years, weight 73 kg) and lasted for nine months. During the period, they were divided into three groups: 19 whey protein groups (13 males and 6 females), 22 soy protein groups (11 males and 11 females), 22 carbohydrate groups (13 males and 9 females), and three weekly resistances. Resistance training. The first two groups took either 22 grams of whey protein or soy protein immediately after breakfast on non-training days or immediately after each resistance training. At 3 months, 6 months, and 9 months after the start of the study, the body weight and body composition were recorded.
"After completing resistance training, all three groups have an increase in lean muscle mass," said lead investigator Dr. Jeff Volek, a professor at the University of Connecticut. "However, the increase in whey protein group was significantly higher than the soy protein group (muscle growth was 3.3 and 1.8 kg, respectively.) This may be due to the higher plasma branched-chain amino acids measured in the whey protein group. Especially related to leucine content."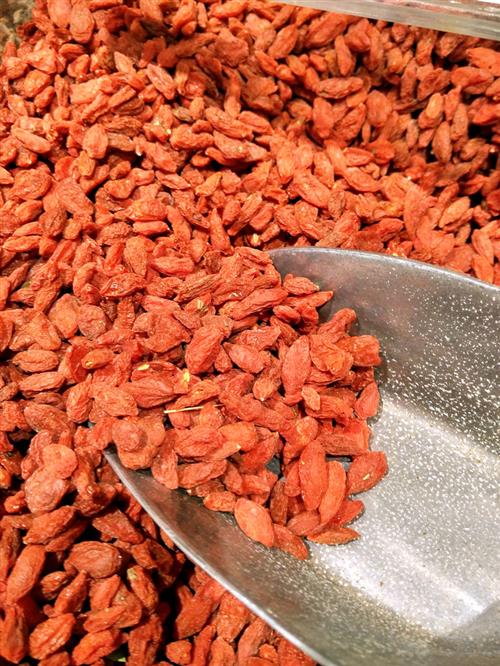 The key factor is leucine
The combination of resistance training and the timely replenishment of whey protein has been confirmed by a series of studies that are extremely valuable for muscle synthesis, and this new study is based on numerous previous studies. Whey protein can be quickly absorbed by the body. Its branched-chain amino acid content is 50% higher than that of soy protein. BCAA can effectively promote muscle synthesis and prevent muscle breakdown. Whey protein contains natural leucine, which plays an important role in maintaining and repairing muscles. Leucine cannot be synthesized in the human body and must be obtained from food.
In contrast to previous studies, the study paid close attention to the leucine content in the blood of subjects after ingestion of whey protein. Leucine is a kind of branched-chain amino acid and it is also an important "switch" for muscle growth. Whey protein has more leucine than soy protein or other sources of protein. During the course of the study, the leucine content in the blood of people who ingested whey protein was higher than the leucine content in other protein sources. This proves that the high leucine content of whey protein is of great benefit to muscle formation.
"Protein is not only a key nutrient for the formation and repair of muscles, but it also enhances satiety. With age, muscle loss increases. Appropriate intake of high-quality protein helps reduce muscle loss." Expert in domestic sports nutrition research, Dr. Chang Cuiqing, executive director of the China Nutrition Society and Director of the Institute of Nutrition and Biochemistry at the Institute of Sports Medicine, Peking University Third Hospital, said. "The latest research results show that whey protein has an important role in muscle synthesis in general populations, athletes, and the elderly, as well as muscle synthesis in general adults."
"Consumers want their food and beverage not only to have a good taste, but also to promote a healthy lifestyle," said Ms. Jiang Li, an adviser to the American Dairy Export Association. "U.S. whey protein is an ideal dairy raw material that combines nutrition and function. It not only meets the health needs of consumers, but also has a light and moderate taste, and can be combined with the desired flavors of various foods. As the world's leading whey In protein production and exporting countries, the United States can provide a variety of whey protein concentrates and whey protein isolates to meet the diverse application needs of Chinese manufacturing companies."
For more information on how whey protein and other U.S. dairy ingredients can help food and beverage manufacturers develop product-conformant product information, please login.
Comment Index:
1 Volek JS, Volk BM, Gomez AL, Kunces LJ, Kupchak BR, Freidenreich DJ, Aristizabal JC, Saenz C, Dunn-Lewis C, Ballard KD, Quann EE, Kawiecki DL, Flanagan SD, Comstock BA, Fragala MS, Earp JE , Fernandez ML, BrunoRS, Ptolemy AS, Kellogg MD Maresh CM, and Kraemer WJ. Whey protein upplementation during resistance training augments lean body mass. Journal of the American College of Nutrition.2013; 1-14.
2 Baer
DJ, Stote KS, Paul DR, Harris GK, Rumpler WV, Clevidence BA. Whey protein but not soy protein supplementation alters body weight and composition in free-living overweight and obese adults. J Nutr. 2011;141(8):1489- 1494
About American Dairy Export Association
The American Dairy Export Association (USDEC) is a non-profit, independent member organization representing the global trade interests of US dairy producers, private processors and dairy cooperatives, raw material suppliers, and export traders. The U.S. Dairy Exports Association aims to establish a global demand for U.S. dairy products through market development plans, address market entry barriers and advance industry trade policy goals to increase U.S. dairy product competitiveness worldwide. As the world's largest single milk producer , U.S. Dairy can provide a wide range of cheese products that are second to none, as well as nutritious and functional dairy ingredients (such as skimmed milk powder, lactose and whey protein products) to meet the diverse product innovation needs of global customers.
Bakelite sheet or Electricity board, is also called plastic board, phenolic laminated cardboard, is to use quality bleached wood product paper and cotton wool as reinforcing material, with high purity, total synthesis reaction of petrochemical raw materials of phenolic resin as a resin adhesive made of wood.
Features:
At normal temperature, the electrical performance is good, the mechanical processing performance is good, the proportion is 1.45, the warp degree is less than 3 ‰, with good electrical, mechanical and machining properties.
The paper board is the most common laminate and the most widely used industrial laminate in the world.
Main features: good mechanical strength, anti-static, intermediate electrical insulation, is made of bakelite impregnated paper with phenolic resin, baked and hot pressed.
This product is suitable for mechanical and electrical equipment, which can be used in transformer oil.
Good mechanical strength, suitable for PCB drilling with gasket, distribution box, fixture board, die plywood, high and low pressure distribution box, packaging machine, comb, etc.
Applicable to motor, mechanical mould, PCB and ICT tools.
Molding machine, drilling machine, mesa grinding pad [1] board.
Application area of imported wood board: applicable to PCB drilling, silicon rubber mould.
Tools, switchboard, electrical machinery parts.
I. Define and purpose
Bakelite Sheet is a hard, dense material made by applying heat and pressure to layers of paper or glass cloth impregnated with phenolic resin. These layers of laminations are usually of cellulose paper, cotton fabrics, synthetic yarn fabrics, glass fabrics or unwoven fabrics. When heat and pressure are applied to the layers, a chemical reaction (polymerization) transforms the layers into a high-pressure thermosetting industrial laminated plastic.

II. Technical requirement for surface
The surface shall tidy and smooth, bubble, impurity are not allowed. But slight scratch and color punctum are allowed. Edge is to be cut smooth. The delamination and crackle on the end surface are not allowed. The surface shall tidy and smooth, bubble, impurity are not allowed. But slight scratch and color punctum are allowed. Edge is to be cut smooth. The delamination and crackle on the end surface are not allowed .

III. Characteristics
♦ High mechanical properties, and oil resistance and certain dielectric property.
♦ Thermal rating is 120, and temperature resistance :130 centidegrees

VI. Application
Chemical machine parts , general machine parts and gear ,and generators, Pads, base, baffle etc.. Generator ,transformer, fixture, inverter, motor and electric insulation component.
Specification: The thickness of Bakelite Sheet material can be produced from 3mm to 50mm,the usual specification of 3-50mm is 1000mm* 2000mm, Bakelite Sheet can also be customized according to requirements, and the width can exceed 1220mm, and the length is not limited
Color: Black,red, can also be made another color, and the color order is 500KG.
Modified varieties: Bakelite Sheet can be added to the fiberglass, copper powder and molybdenum disulphide to enhance the bar.
Add antistatic agent to the permanent antistatic electric bar, and the volume resistance value is between 6 to 9 power of 10.
Add flame retardant to flame retardant rod from UL 94V-0 to HB flame retardant grade. Other modification requirements are customized according to customer's actual use.
Product certification: Bakelite Sheet most environmental certification reports and safety reports for raw materials, such as SGS report, CTI report, UL report, MSDS safety information, etc.
Bakelite Sheet
Bakelite Sheet,ESD Bakelite Plastic Sheet,Bakelite Plastic Sheet
Dongguan Noegem Plastic Products Co.,Ltd , http://www.noegempLastic.com