Power Supply Type:
Charging Power
Unloaded Speed:
0-1000rpm
Charger Voltage:
120/230V
Certificate:
Ce/CB/UL/CSA/CCC
Packaging:
Tool Bag and Carton
Charging Time:
60 Minutes
Battery Capacity:
4.0ah Lithium Battery
Product Name:
Electric Hammer Drill
Transport Package:
Tool Bag and Carton
Specification:
CE/CB/UL/CSA/CCC
Electric Hammer Drill with Dust Collection for Construction and Decoration (NZ80-01)
Professional power tool NZ80-01
Features:
Best durability for use life
Powerful 900W motor with 4J impact energy
30mm (1-3/16")solid bits and 75mm(3") core bits drilling capacity in concrete
With removable chuck can drill the wood and steel plate
CVS control-vibration-system significantly reduces vibration
Safety clutch system for user protection
With LED light function(option)
Four operation model, including hammer drill, drill, Chisel and adjustment direction
Variable speed switch with forward and reverse direction(option)
Soft-grip handle and side handle for comfort
Compact design for the size, light weight
Can fitting the dust clear system (option)
 Specifications:
| | |
| --- | --- |
| Charger voltage | 120/230V |
| Battery voltage | 20 V |
| No-load-speed | 0-1000RPM |
| Impact frequency | 0-4000BPM |
| Max borehole diameter | 30mm solid bits |
| Impact energy | 4.0 Joules |
| Weight | 4.2Â KG |
| Battery capacity | 4.0 AH lithium battery |
| Certificate | CE/CB/UL/CSA/CCC |
| Packaging | Tool bag and carton |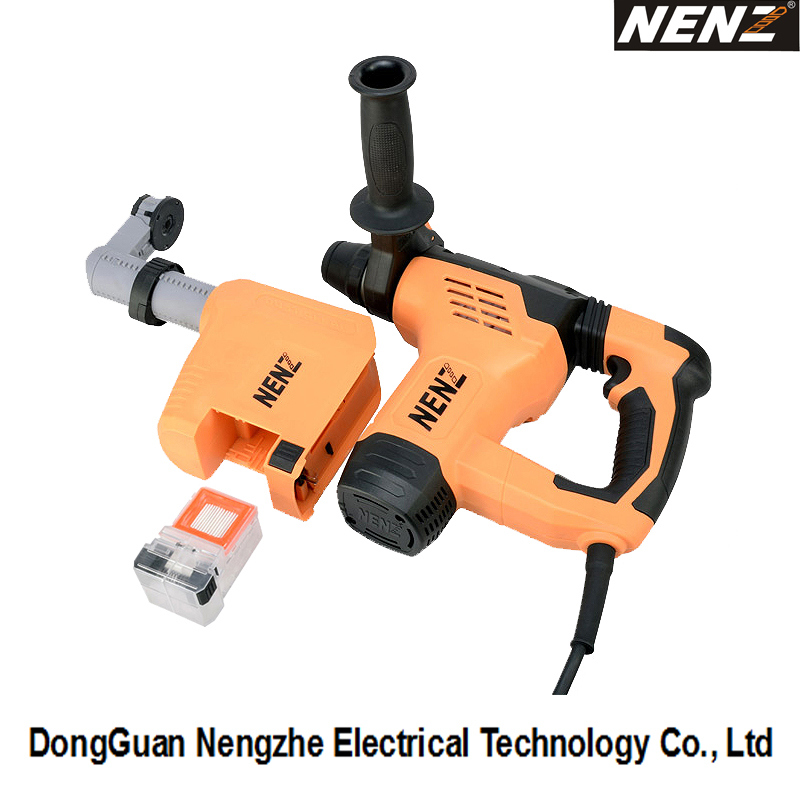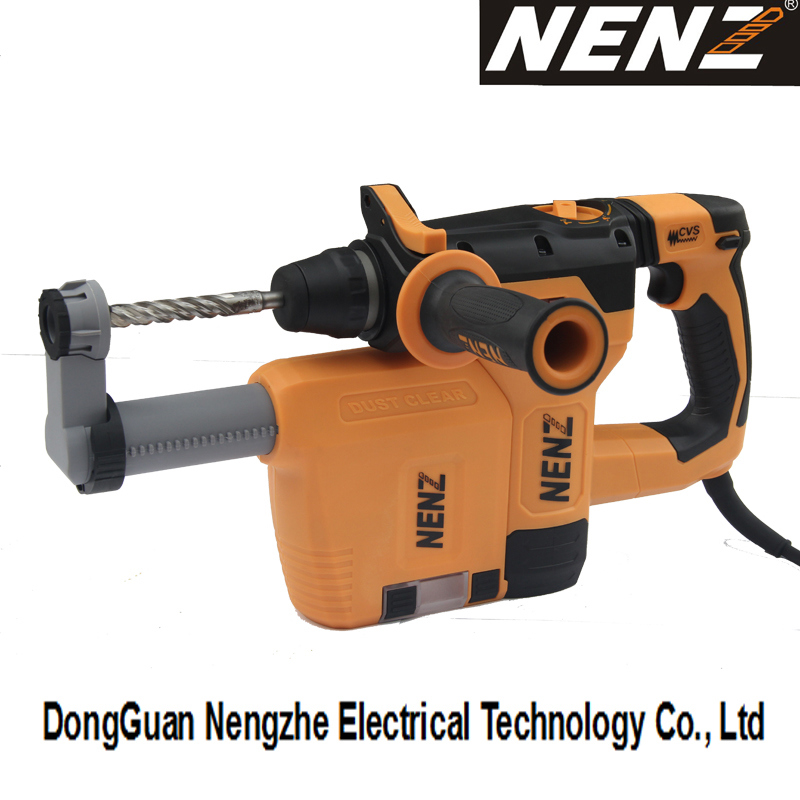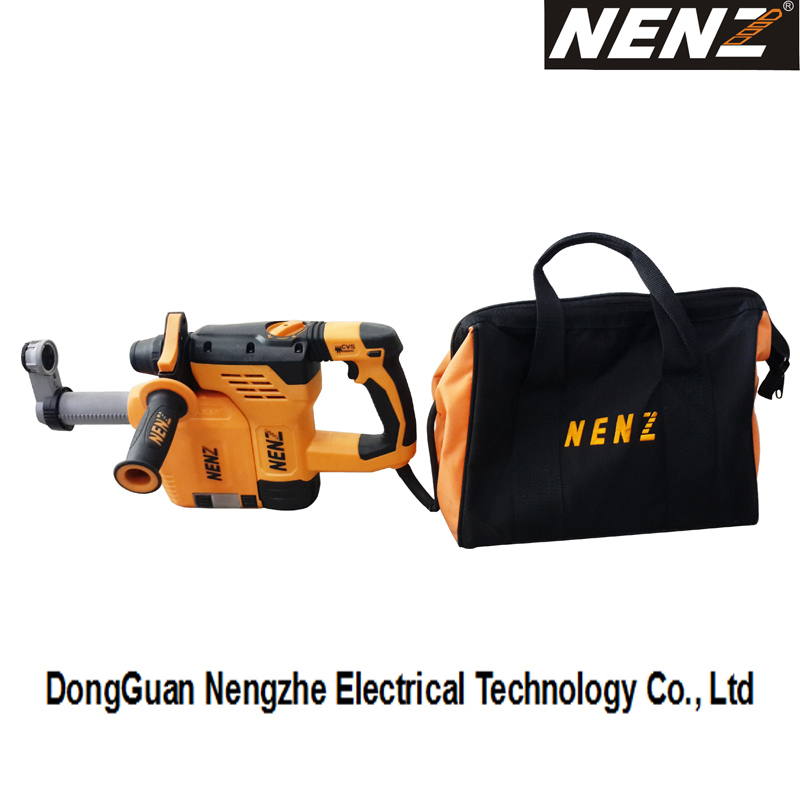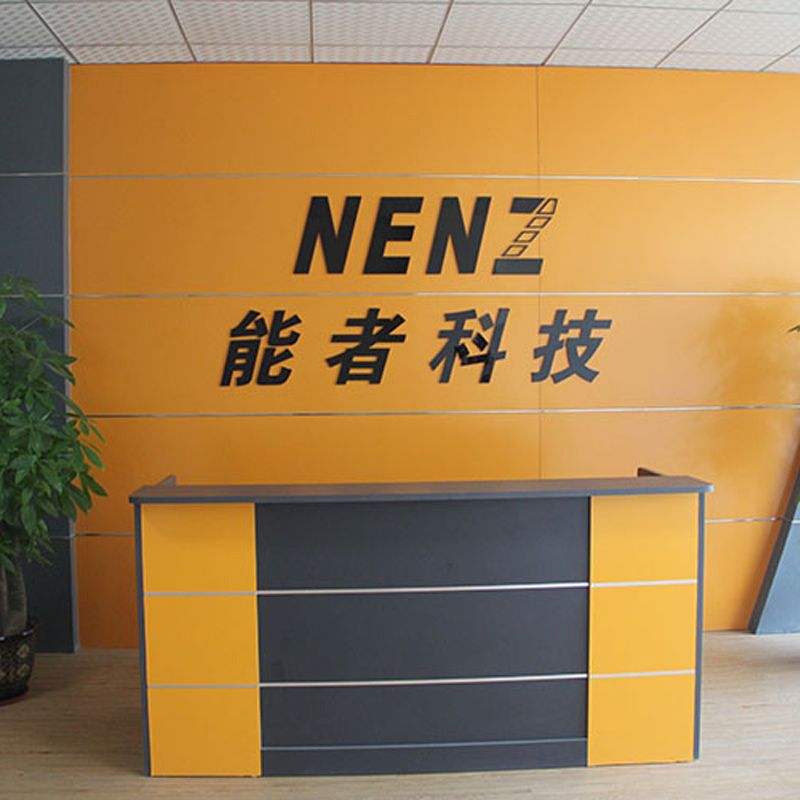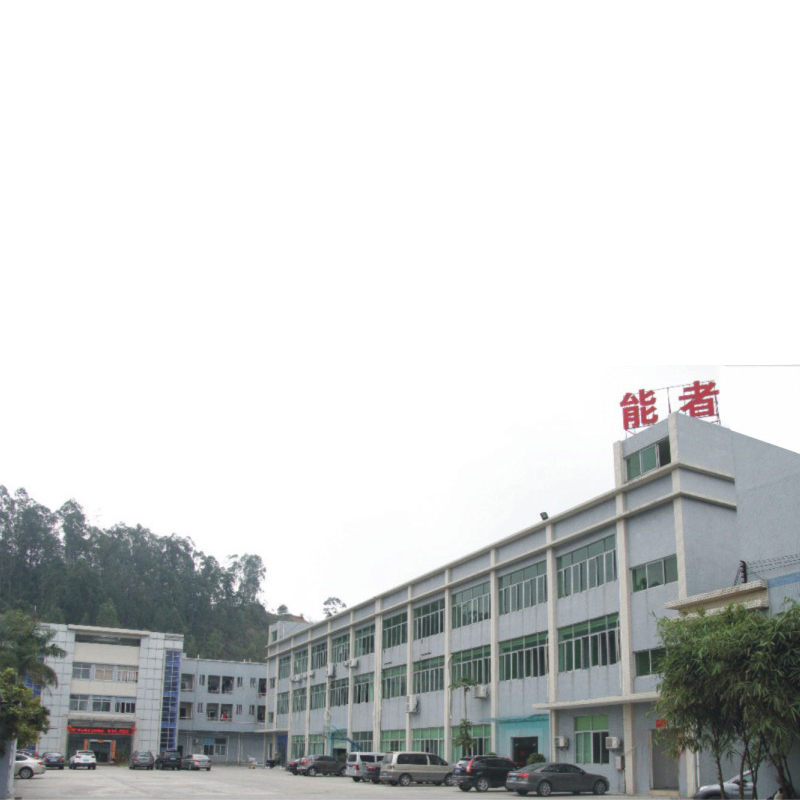 RFQ:
-How is our R&D?
-Our top-level R&D team consists of returned overseas Chinese and professionals. Besides, we have gained dozens of exclusive patents in the field of power tool.
 
-What is our advantage?
-We focus on continuous quality improvement and try to save each penny for you.
 
-How long is our warranty?
-Half year
                       
-What is our lead time?
-30-45 days depend on your order quantity.
 
-What is our MOQ?
-100pcs/model
Company introduction
NENZ is making a big significant influence on a global significant power tool solution. It is a high-tech enterprise professionally engaged in the R&D, production, sales, test and service of power tools. Located at the global most innovative and vigorous forefront region, Dongguan City of Guangdong Province. Owing to the international top level design and production, the product quality and property can meet the industrial users' strictest utilization requirements for tools under different kinds of harshly working environments.
Power tools are widely used in construction decoration, ornament, high-speed rail construction, shipping industry, water conservancy projects, and other fields.
The full range of products in the company have been completed in the highly professionally integral R&D and testing center, and pass the strictest property tests and the detection of simulated real-operation environment. All products have passed International Quality Management System ISO9001, TUV, UL and 3C Certifications. Qualification team's design, rigorous quality management system and harsh environment tests make NENZ's full-range products reach the international top level in the similar industry.
Through sincere cooperation with customers, full concentration and the unremitting pursuit for quality, NENZ has set up good image in the industry and won the extensive recognitions and praises from users. Nenz's product lines cover different provinces and municipalities throughout China along with more than 1,000 domestic franchisers. In 24 countries worldwide, NENZ has built up the fundamental sales network. We believe, in the coming future, products made by NENZ can be found in global top-level chain stores and professional tool dealerships.
Innovation is the core concept for reform and the primary motivation for breaking through traditions.
Those people who have strong power and pioneering innovation will win the future
We believe, as long as we adhere to the enterprise's concept of "honesty, high efficiency, innovation and sharing", future belongs to us!
We firmly keep in mind the enterprise mission - "becoming the Chinese most professional power tool company"!
Through constant innovation, R&D and manufacture, we will build up NENZ brand into the world-class brand in the power tool industry!
Open up a brilliant future ---- NENZ Technology!
Advantages of LED Grow Light For Indoor Plants:
Full spectrum. Ideal for all stages of plants growth, from seedlings to flowering to harvets.
No worry about dark and terrible weather. You plants can be under light all the time if you open the light all the time. Growing withought resting.
Shorten growing cycle but increase yields quality and quantity.
Energy saving. LED Grow Lamp is efficient light only consume less energy put output powerful light. Environment friendly and saving bill.
Long lifespam. LED is durable and with long life 50,000 hours. Which also ensure you lower maintenance cost. Traditional HPS MH grow lights is very easy to fail and almost need to change each year.
Better for plants growth. LED grow lights are usually with full spectrum, Plants can use nearly all the light emitted from led grow lights. But usually only 35% of light generated by MH HPS is useful for plants growth.
Low heat output. LED grow lights produce very little heat, and they usually with fans or efficient dissipation heat sink. Ensure better growing environment to plants. Traditional lights usually delivery lots of heat. It's very hard for plants especially in summer.
Available AGLEX LED grow lights.
C Series LED Grow Light : cob 600w 1200w 2000w 3000w LED Grow Light, with advanced cob technology, focusing lighting, ensure high ppfd. And this series led grow lights are with veg bloom switches, you could change spectrum from seeding to flowering. And they are daisy chained. easy to use and install.
G series Led Grow Light : G110w G220w led Grow Light . This series led grow lights are with compact shape, suitable for small space. But they are powerful with samsung leds and reflector. and it's waterproof.
K series led grow light: K1000 K2000 K4000 led grow light, with dimmer. Freely to adjust lighting intensity according plants needs. when seedling, turn dowm it, when flowering, turn up. And down at night, up at noon. Very convenient. The K4000 with a specially design, it can be fold up. easy to carry and install.
L series led grow light: 700w led grow light is a decent light, foldable and dimmable and you could add controller. 700w Powerful LED Grow Light is great for weed. PPE 2.8-3.0 μmol/J. Spider grow light design can delivery uniform light, great for weed growing.
M series led grow light: 240w 320w 400w 600W LED Grow Light. This series led grow light is like L700 with dimmer and foldable. They also with spider design. but it with external driver. So you could put driver out of tent, ensure lower heat and easy to control.
If you want to see more, please contact us for details.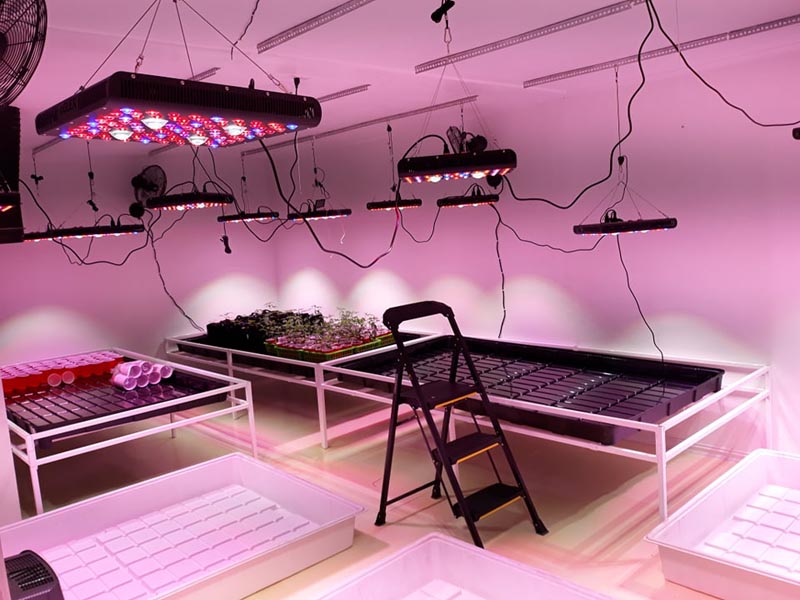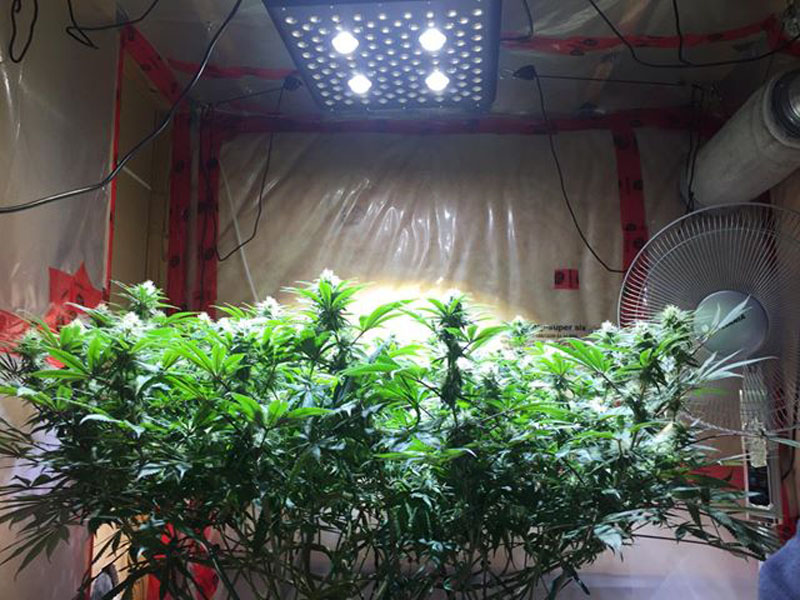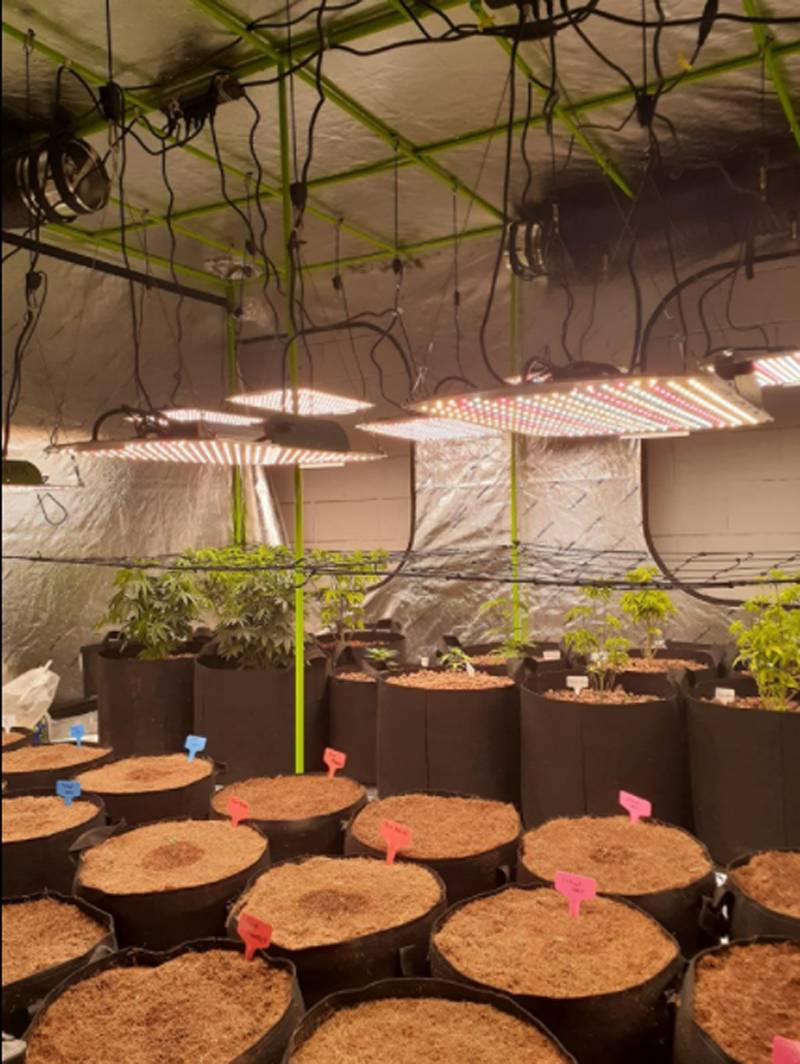 LED Grow Light For Indoor Plants
Indoor Plant Grow Light, 100W COB Grow Light, Spectrum LED Grow Light, Kingbright grow light
Shenzhen Ameri Technology Co., Ltd. , https://www.aglexz.com